Aashisha Chakraborty: My folks found me absent-minded and often said I was too impractical
About the Author
Aashisha Chakraborty was chosen as one of the 75 pan-India authors under 30 for the PM-YUVA scheme for her work of historical fiction with National Book Trust, India.
She was the winner of Times of India Write India Season 2 for Shobhaa De and among the top 6 for both Manu Joseph and Twinkle Khanna.
She wrote for various Readomania anthologies and e-books by Women's Web and InsideIIM. Her articles have appeared in The Hindu and she has a Star Wars fan fiction column on SilverLeaf Poetry.
A winner of Kaafiya (the Delhi Poetry Festival), she showcases her short stories on Readomania Premium.
An MBA from the Indian Institute of Foreign Trade, New Delhi, and a computer engineer from Jamia Millia Islamia, she reads and travels compulsively, and blogs on her online diary of sorts—The Mind Bin.
Her debut novel by Rupa Publications was published on 5 Sep, 2022.
Reach out to the author at www.aashisha.com or https://linktr.ee/the_mind_bin.
Facebook:
https://www.facebook.com/aashisha.themindbin
Instagram:
https://instagram.com/aashisha_themindbin
Twitter:
https://twitter.com/aashisha_tmb
Exclusive Author Interview
Q. Can you tell us a bit about your book Mis(s)adventures of a Sales Girl?
This book is a diary, the diary of a young girl, fresh into MBA, who has been unwittingly pushed into sales and is suddenly faced with the kind of ground reality she isn't prepared for.
The kind of plush job that one expects while in college is sometimes in stark contrast to the actual job scene.
This book bridges that divide by presenting a true picture of how ground sales takes place while exposing the harder side of adulting with family issues, and the usual travails of adult life.
There are love stories intertwined in the chapters. Look out!
Those who look a little harder will detect an underlying theme of women in sales, something I have tried not to underline too much that it blows out of proportion or be too blasé about it so that it defeats the purpose.
I wanted to present a montage of the varied episodes of a salesgirl's life. Sales is definitely hard, more for someone who doesn't know the language and even more so, if you are a female.
An insight into the kind of challenges a lone woman in sales has to face, this story is also a potpourri of cultures as it follows the trajectory of a Bong girl from Delhi in Chennai who has interesting and often hilarious encounters that cause her to trip and stumble through her internship.
Whether she successfully finishes the internship or leaves it halfway is for the reader to figure out.
Q. What inspired this particular story?
The story was born from my first-hand experiences in sales. I went into it green, picked up from campus where I was studying theories like 5Ps of marketing, Porter's five forces, and then suddenly, wham!
I was on the streets of Chennai, on the bike of a salesperson, going from shop to shop, all theories out of the window.
It was a thoroughly grounding experience, the raw application of the sophisticated theories we learn day to day in classes. It made me respect the feet on street a whole lot more.
Initially, I wanted to write a story from the perspective of a salesperson, that's where the word 'salesgirl' in the title comes from.
But then I realized it would be far more authentic if I also showed the whole picture—the corporate viewpoint where this very salesperson, although a cog in the wheel of a corporation, is actually a very important cog without which the mechanism might also fail.
This book tries to show an honest picture of on-ground sales along with the journey of a young woman who is adulting and having a hard time while at it.
I wanted to reach out to all those individuals, either aspirants or fresh out of MBA who are always looking for a taste of how a new job feels like, especially a job in sales and marketing, which is incidentally one of the most common (at least starter) jobs in the industry and let's face it, even those who have spent years and years amidst organizational chaos want to remember where they started from.
Q. Do you have a favourite part of the writing process?
Very difficult to say but I think it is that frenzied scribbling and mad typing that results from a fertile idea dying to be brought to life. I also enjoy reading the gibberish I have written because it honestly cracks me up.
The sheer amount of garbage that comes out of me in the first draft can make me quit writing for good but I have learnt to laugh it off over time, knowing that your first and foremost thoughts are never too refined.
They are raw, dumb and somehow, funny. So, it's fun to see incoherence turning into something nice and readable with a little (note large) bit of revision.
Q. What does a day in the life of Aashisha Chakraborty look like when you're writing?
I scribble hard. Notes are my go-to companion, be it the Notes app on phone or even Telegram (I have literally written entire chapters on Telegram and Whatsapp).
But most of my writing happens alongside my daily work and a daily workday is terrifically busy. So, on a workday, I am sleepy by the time I sit down to write so I put down the rawest thoughts I have.
I join writing clubs every quarter and also run my own club called The Mind Bin Write Hour sporadically to spring my writing self to life.
On holidays, I like to do a bit of yoga or do a run before I sit down to write. It feels superb in my humble honest opinion. Although it also makes me hungry, I find eating and writing is quite a fun ritual.
Once I am in the zone, the only sound one can hear from my room is frantic typing as if the world's fate depends on my words.
I also enjoy listening to playlists curated by me while I write but if someone else plays music or makes any other sounds above 70 decibels within 15 feet of where I am doing some serious writing (by this, I mean writing on a deadline), I can get really cranky and then only my mom can save them.
Q. How would you describe yourself as a child?
I was both a quiet and a gregarious child; quiet outside, gregarious in my head. I, of course, loved books and the worlds it helped me access.
My folks found me absent-minded and often said I was too impractical and would find it tough to survive in today's world.
I will be honest; I couldn't care less what they thought of me because I was too busy creating different universes in my head thanks to all the fantasy books I enjoyed.
My mom would lock up my books so I wouldn't read and re-read them during my exams. Thankfully, I wasn't totally dumb so I scored decently well and managed to retain my contraband and read secretly when everyone was busy not paying me attention.
I liked not being paid attention to. I enjoyed being left alone with books. Even today, with my closest friends, this is how we hang out—books, food, drinks, and some soulful music.
Q. What are your earliest memories of reading and writing?
As a child, I wrote when I had the urge to. I filled up diaries and diaries, that too in pencil, so I could erase the lines whenever I wanted to.
Of course, I never did because no one bothered to read tomes and tomes of my scratches and scrawls.
Strangely, reading and writing felt awfully exciting to me since they were done in secret and the kind of books I read (à la DH Lawrence, Arthur Hailey, Vikram Seth) at a very young age were probably worth hiding.
My earliest feelings related to books were of pure pleasure- sustained and lasting, rather than the quick and immature gratification afforded by television and cartoons (which I also enjoyed, by the way).
Q. Who are your favourite authors, and why?
This is an unfair question, especially to an author because there are so many writers who influence your life, attitude and writing.
But understanding the need for brevity, I will go for Jane Austen as my clear favorite because all my poetries stem from her classics and Mr. Darcy has forever been the unbeatable rival of all my boyfriends, past and present.
Ruskin Bond's simple and clear writing style and PG Wodehouse's inimitable humour made me read and re-read their books in my childhood and enjoy them every time.
I liked Ayn Rand's indignant and compelling voice and Agatha Christie's brilliant mysteries. Among contemporary writing, reading Jerry Pinto's honest, forthright books and Arundhati Roy's heartfelt prose made me glad I am a reader or I would have missed out on gems like these.
Q. If you could time travel anywhere in the world at any time in history and stay there for about a week, when/where would you go? Or would you prefer to visit the future?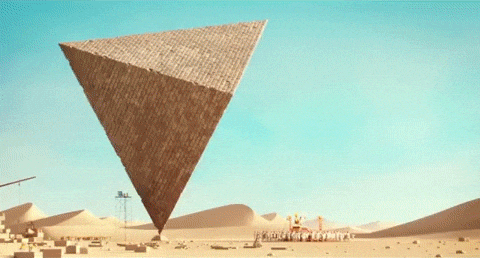 I like revelations, so I will let the future unfold in the way it does. I would rather go to timelines and events that I know, for sure, happened.