19 MIND-BLOWING BOOKS YOU CAN READ IN 500 RUPEES
New Year brings new challenges. Every book lover like you is aiming to read more and more books this new year. Some are aiming at 52 Books in 52 Weeks, while some are going for 365 Books in 365 Days.
We love setting new resolutions or goals every year but fall short most of the times. One of the major reason is MONEY!
If you buy 365 books @ Rs 100 per book - You will be spending Rs 36,500 this year. You can start a library in this budget, or maybe launch a new start-up or take a vacation. How about BALI? I just googled and found that it will cost you Rs 16,800 for a Bali Trip.
So, we decided to help you find the best books which will help you reach your reading goals in a budget. Let's take a look at 19 MIND-BLOWING BOOKS REVIEWED ON SALISMANIA.com which you can buy in one 500 Rupees note.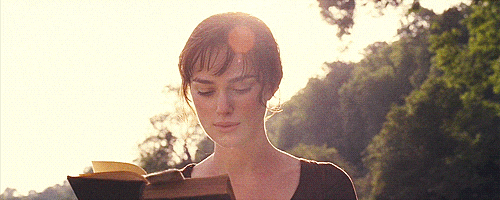 HIDDEN HUSBAND by Shikha Kaul - FREE
THE DEATH WISH by Sourabh Mukherjee - Rs 9
AN AUTUMN TURMOIL by Sourabh Mukherjee - Rs 9
THE HUNT by Sourabh Mukherjee - Rs 9
I AM NOT NITIN by Nitin Srivastava - Rs 19
15/1 STORY AVENUE by Avishek Gupta - Rs 20
MASKS by Sourabh Mukherjee - Rs 27
A SPECIAL DAY by Sourabh Mukherjee - Rs 27
THE COOKERY SHOW AND A LOVE STORY by Sourabh Mukherjee - Rs 27
THE GIFT by Sourabh Mukherjee - Rs 27
INSIDE THE HEART OF HOPE by Rishabh Puri - Rs 29
TWENTY TWENTY by Anuraag Srivastava - Rs 29
READY... STEADY... EXIT by P C Balasubramaniyam - Rs 29
LOVE ON 3 WHEELS by Anurag Anand - Rs 29
IT DOESN'T HURT TO BE NICE by Amisha Sethi - Rs 29
MURDEROUS GREED by Arun K Nair - Rs 39
SUPER WOMEN by Prachi Garg - Rs 39
SNIPER'S EYE by Mainak Dhar - Rs 49
RANKSHETRAM: RETURN OF THE DEMON LORD DURBHEEKSH by Utkarsh Srivastava - Rs 49 All the books are available on AMAZON!
WHICH OF THE ABOVE BOOKS HAVE YOU READ?

tweet us at @salismaniacom